About Fine Art Photography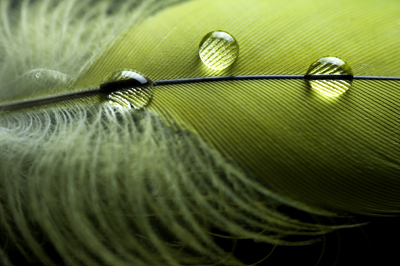 Welcome my fellow artist! You may be wondering what I'm talking about… if you were an artist you wouldn't be here searching for art, would you?
Why yes, I believe you would! We are all artists in one way or another and you are too. Your home is the ultimate form of self-expression and every wall, nook, and cranny is your blank canvas.
I want my art to contribute to your artistic vision and I want to make sure it fits perfectly within it. That's why I offer free custom wall designs specific to your needs! All you have to do is send me a photo of a wall you want to decorate and I can help you create the design of your dreams.
A fitting room for your walls
Do you have bare walls that need beautifying? Are you overwhelmed with the idea of sorting through hundreds of pieces of art? Are you afraid of making an investment in the wrong art for your home? Let me take the guesswork out of art shopping and give you the chance to try my art on for free! I wouldn't buy new clothes before trying them on, so I'd never expect you to  buy my art without trying it on your walls first. I will create a custom design for your wall totally free of charge and you can preview it before you make the decision to buy.
How does it work?
Easy! Here are 3 simple steps to getting your custom wall design with my art:
1) Attach a piece of printer paper to the wall you want to decorate
2) Take a photo of your wall
3) Send me the photo and you're done!
Now go pour yourself a glass of wine and relax while I do the grunt-work for you. Within 1 week you will receive an email from me showing you what your home could look like with my photography on your walls.
Whether your vision is vague or detailed I can help you achieve it!
If you just like my style, but you're not sure if it will fit into your home don't fret. Just send me your photo and you're done. But if you have some idea about the colors you're looking for, or the subject matter of the art, or anything else you can think of, just tell me your preferences and we can work together to create a design you love.
There's no obligation
If you don't love it don't buy it. It's that simple.
If you do love it, give it a try! I also offer a 30-day money back guarantee on all art purchases. If my art doesn't fit in your home just send it back, and I'll send you a refund no questions asked.***
I want you to be 100% happy with your purchase. I understand that looking at a computer screen is never the same as seeing the real thing. The last thing I want is to have an unhappy customer on my conscious.
Most of the time when I send out prints and canvases my customers are blown away by the quality of my work, but why would you listen to me?
See for yourself what others have said:
"I bought the "Water Beads Upon a Feather" print for my mother's birthday, and she loved it. The print is even more beautiful than the photo online. Such rich colors and a fantastic high quality print and packaging. Seller was fantastic and very responsive. Can't wait to shop here again!"
Kimberly A.
"I thought the photos were awesome on the preview page until I received my order today. They are even better in person."
Leah W.
Try my art on for FREE!!!
Let me take the guesswork out of shopping for art. Your wall can try my art on with a free digital art design tailored to your tastes. It's simple, you take a photo of the wall you want to decorate and I create a custom wall design that will fit you and your home perfectly! It costs nothing and there's no obligation to buy.
***The piece must be sent back in the same condition you received it and you will be responsible for the cost of shipping.